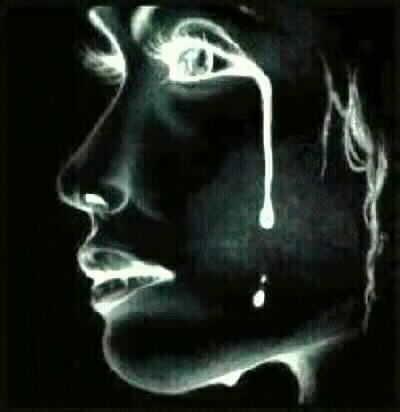 This past weekend Danica Patrick became the first woman to win a major Indy Series race with her victory in the Indy Tokyo 300. Though small in stature, Ms. Patrick has a reputation for being as tough as nails on the track. She's not afraid of a challenge and she's aggressive enough to physically get in another competitor's face after a race if unsafe driving or unsportsmanlike conduct has been manifested. For that reason, it came as somewhat of a surprise when Ms. Patrick received her trophy as the winner and did something not normally seen in Indy racing, especially by her - she cried. As one might imagine, her tears elicited a few commentaries, one of which most appropriately pointed out that there have been numerous instances of tearful victories in the history of American sports. Michael Jordan wept after winning his first NBA title. Tiger Woods cried after winning his first victory after his father's death from cancer. In the alternate Hollywood universe of fictitious sports legends, even the certifiably iron-jawed Rocky Balboa not only cried after his first very close split decision loss to Apollo Creed, but literally howled after his victorious rematch effort with the immortal shout "ADRIAN!!"
Of course, in real life, the events that bring us to tears bring out the best and the worst in us, transform our personal histories and shape our personalities and life views. Last night, Luz and I settled down from a fairly busy day and watched the Oscar-winning bio-pics "Ray" and "Walk the Line" - the respective life stories of Ray Charles and Johnny Cash. The lives of both men pivoted on the tragic losses of a brother during their childhoods - Ray Charles' younger brother and Johnny Cash's older brother. Both men unfairly blamed themselves for their brothers' deaths and their survivor's guilt haunted each of them for years, sending them into drug use and other empty pursuits in search of healing. Because of their destructive behavior both men teetered on the brink of disaster before coming to the realization that their pain and their tears had more power when used to connect and sympathize with others. Continuing to vent out of self-pity or hopeless despair not only didn't help them to heal, but dishonored the lives of the loved one's whose memories they so earnestly cherished.
We get a glimpse of the healing power of tears in an event shown in the movie "Ray". After many years of refusing to play his music in the state of Georgia where he was not allowed to perform before integrated audiences even after attaining world-wide fame, Mr. Charles is honored by the Georgia State legislature. Not only does the state offer an official apology, but his song, "Georgia on my Mind" is named as the official state song! Ray accepts the honor and apology and goes on to dedicate the rest of his life to serving others, giving an estimated 20 million dollars as well as countless hours of public service to those in need.
In like manner, Johnny Cash emerged from his personal dungeon with a new lease on life. Though only alluded to in the movie of his life, Johnny Cash's transformation as more than a "power of positive thinking" moment, but a true salvation experience. Mr. Cash not only realized his own limitations and the hopelessness of his self-centered pursuits, but he more importantly discovered the boundless forgiveness and restoration available through faith in Jesus Christ. His rescue immediately gave him a passion for rescuing others and led to his focus the rest of his natural life on those who needed hope but had been all but abandoned by those who said they had it. His new direction can be most clearly understood in the lyrics of his song "The Man in Black".
Well, you wonder why I always dress in black,
Why you never see bright colors on my back,
And why does my appearance seem to have a somber tone.
Well, there's a reason for the things that I have on.

I wear the black for the poor and the beaten down,
Livin' in the hopeless, hungry side of town,
I wear it for the prisoner who has long paid for his crime,
But is there because he's a victim of the times.

I wear the black for those who never read,
Or listened to the words that Jesus said,
About the road to happiness through love and charity,
Why, you'd think He's talking straight to you and me.

Well, we're doin' mighty fine, I do suppose,
In our streak of lightnin' cars and fancy clothes,
But just so we're reminded of the ones who are held back,
Up front there ought 'a be a Man In Black.

I wear it for the sick and lonely old,
For the reckless ones whose bad trip left them cold,
I wear the black in mournin' for the lives that could have been,
Each week we lose a hundred fine young men.

And, I wear it for the thousands who have died,
Believen' that the Lord was on their side,
I wear it for another hundred thousand who have died,
Believen' that we all were on their side.

Well, there's things that never will be right I know,
And things need changin' everywhere you go,
But 'til we start to make a move to make a few things right,
You'll never see me wear a suit of white.

Ah, I'd love to wear a rainbow every day,
And tell the world that everything's OK,
But I'll try to carry off a little darkness on my back,
'Till things are brighter, I'm the Man In Black.
The faith behind Johnny Cash's heart to comfort others is wonderfully explained in the apostle Paul's encouraging words in his second letter to the Corinthians:
Praise be to the God and Father of our Lord Jesus Christ, the Father of compassion and the God of all comfort, who comforts us in all our troubles, so that we can comfort those in any trouble with the comfort we ourselves have received from God. For just as the sufferings of Christ flow over into our lives, so also through Christ our comfort overflows (2 Corinthians 1:3-5).
So, don't be afraid to show the tracks of your tears. I challenge you, however, to allow your testimony of tears - whether tears of joy or sorrow - to bring out your best. Remember, Jesus wept just before raising Lazarus from the dead. That same Jesus lives today and can change your tears of despair into tears of joy and tears of help. Then you can show others the Way to live beyond themselves and themselves enter into God's Comfort Zone which is available to anyone and everyone who asks. Until next time...
Sam.